Meet Your Executive Board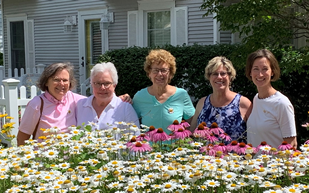 Becky McClelland, Jane Koch, Janice Hornack, Julie Brooks, Kristen Gebhardt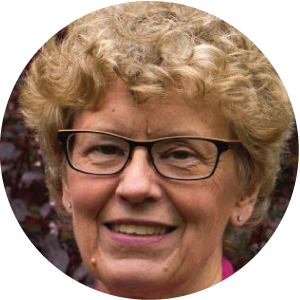 Janice Hornack
Janice Hornack

 Janice Hornack has been a member of Chapter Q in Cleveland Heights since 1997. She was born in Grand Haven, Michigan, and raised in Grand Rapids, Michigan in a blended family of eight children. After graduating from Hope College in Holland, Michigan with a B.A. in Biology, she earned a Master's Degree in Physical Therapy at Case Western Reserve University. Following graduation in 1970, she accepted a job at Cleveland Metropolitan General Hospital (CMGH), now known as MetroHealth Medical Center. She worked full-time for six years, and part-time for the remainder of her 43 years at this amazing facility, retiring in July 2013. 

In 1975, Jan married her late husband Emil, an MBA working in finance at CMGH. She was widowed unexpectedly by his sudden death in 1990, at which time he was president of Meridia Euclid Hospital. They were blessed with four daughters, Emily, Julia, Katie, and Maggie. Together her four daughters hold five bachelor degrees and five master degrees and work in speech pathology, corporate finance, critical care nursing as a nurse practitioner, and occupational therapy. Maggie's husband, Sajan, is a computer engineer. Emily received one ELF loan, Katie received two ELF loans, and both were ELF speakers at the Convention of Ohio State Chapter Projects Luncheons. Jan is a very proud and happy grandmother of Lilly and Ben. 

Jan was introduced to P.E.O. by her daughter's piano teacher (who is now Jan's piano teacher), and a co-worker at MetroHealth, when the Chapter Q sisters realized they both knew her from different areas of her life. She has served as guard, chaplain, recording secretary, treasurer, vice president, and president of Chapter Q. She has been very active in the life of her chapter, has taken leadership roles in fundraising, Founders' Day, and convention events for Chapter Q, as well as serving as the chapter's coordinator and frequent hostess for their successful B&B activities. On the state chapter level, she was the P.E.O. ELF chairman for two years and on the state chapter finance committee prior to joining the Ohio Executive Board in 2017. 

Music is an important part of Jan's life. She has sung in her church choirs for more than 40 years, and on occasion served as director. For many years, she played piano for school masses at the Catholic grade school her daughters attended. She and her daughter Emily sing in Choral Arts Cleveland, a community chorus for which she was treasurer and grant writer. 

For the last seven years, Jan has volunteered as a teacher at Esperanza Threads, a non-profit program that teaches refugees and low-income individuals how to sew, with the goal of helping them find employment in jobs requiring this skill. This experience has given her a first-hand view of the challenges and dangers these individuals have faced before arriving in the USA, and their desire to become productive citizens of their new country. 

She has served on the strategic planning committees for both Choral Arts and Esperanza Threads, as well as the search committee for her church choir director. She also served on the Board of Advisors at Regina High School where her daughters attended and received the Principal's Leadership Award for her active support of the school, including hosting four German exchange students. 

Jan enjoys reading, golf, and traveling. She has traveled several times to Western Europe–as a high school student herself, while her daughters were there for school or work, and as a tourist. She has also had the opportunity to travel to Eastern Europe, Turkey, Tanzania, Mexico, and Honduras. 

Jan has found these past four years on the Ohio State Board to be both challenging and rewarding. As we are coming out of this challenging year of the pandemic, Jan looks forward to finding creative ways to assure that our highly regarded organization that has done so much good for so many women will be Carrying Our Story Forward into the future.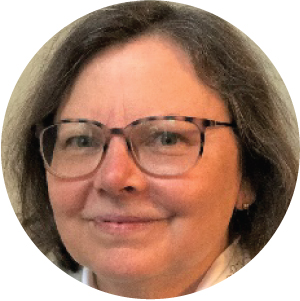 Becky McClelland
Becky McClelland

 

Becky McClelland has been a member of Chapter AE Cleveland since 2001. She was born at Akron City Hospital and raised in Lakewood, Ohio. Her father was a writer and worked in public relations. Her mother was a teacher who stopped working to raise her 8 children. Her parents met while lined up, to apply to Kent State University, where they both earned their degrees. She met her husband, Rick when he came to Ohio to manage the Westside Charley's Restaurant and they married in 1981. 

Becky took a job as a teller at National City Bank, downtown, and went to school at night at Cleveland State University, eventually achieving a degree in Business Administration, Finance (1984). After graduation, she was offered a portfolio management job in the Trust Investment Division of the Bank. After a few years, she accepted a position at National City Bank, Akron as head of the Trust Investment Department. She moved to Hudson with her two young sons, Adam and Jonathan. While she drove south, Rick drove west to his job at American Greetings. 

She would later become a Senior Vice President and manage the Trust Division in Akron, including overseeing the newly acquired Youngstown location. Becky became a Rotarian, a member of the Leadership Akron, and served on Boards for United Way, and the Akron Public Schools. Eventually, Becky made her way back to National City Bank, Cleveland, and worked in the Asset Management Group working to review the outside mutual funds that the Trust Division had responsibility for. She left the Bank in 1997, wanting to be home with her sons when Rick took a job with 100% travel. Becky became a Creative Memories Consultant, teaching people to scrapbook. 

She was initiated into P.E.O. at the invitation of a dear friend, Denece Praeger. She has filled the chapter position of corresponding secretary, treasurer, and president. She has sewn many of the scarfs that her chapter sells as a fundraiser. She fulfilled the chapter's obligation to serve as a Vice President and President of Cleveland Reciprocity when a chapter sister declined. She was asked to join the Cottey Committee after she asked the representative to interview a few of her nieces. She is finishing this year as chair of the Finance Committee. She had the opportunity to be the representative at the South Carolina International Convention in 2017. 

Her large extended family is important to her. She lives in Westlake with her husband, Rick, and her rescue dog, Brady. Her son, Adam lives in Columbus. Her son, Jonathan is married and lives in Cincinnati. Both boys are Eagle Scouts. She is the proud grandmother to Eleanor, Danny, and a baby (Caroline) due in June. 

Becky has continued to be very active in her Catholic Church and her community. She has been taking communion weekly at Devon Oaks, an assisted living residence for twenty years. She is a member of the Christ Child organization and a Red Coat usher at Playhouse Square. Becky enjoys reading, gardening, theater, travel, and genealogy. She spends her time making crafts for her family: scrapbooking, sewing, knitting, and cross-stitching. She looks forward to helping the Sisterhood thrive, and all the challenges that Board service brings.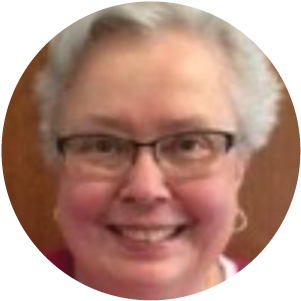 Jane Koch
Jane Koch

Jane Koch is a member of Chapter AJ, Cuyahoga Falls. She was born in Lima, Ohio and grew up in Delphos. Jane graduated from Capital University with a B.A. in Education and began teaching junior high mathematics in Cuyahoga Falls in 1970. She remained in the Cuyahoga Falls City School system for 31 years and became a high school unit principal for her last 14 years. Upon retirement from public education she became the Director of Gift Based Ministry at St. Stephen Lutheran Church and then a vision therapist at Grant Vision Care. 

Jane adopted her daughter, Amanda, from El Salvador and sadly lost her three years ago to a drug overdose. However, she has been blessed with two grandchildren, Victor who is 22 and Gabriella who is 21. They live in Colorado with their father. 

Always active in church activities, Jane has served as ministry chair for Witness and Fellowship as well as president of the St. Stephen congregation on three separate occasions. She has worked with young adults to prepare meals for a youth program in Akron. Being grounded in an active Christian faith has been a vital part of her life and has helped tremendously in many decision-making situations. Jane also enjoys golf, reading (especially historical novels) and attending live theater productions. 

In 2003 Jane was invited by a teaching colleague to become a member of P.E.O. From the beginning P.E.O. has had great importance and significance for her. She has enjoyed the friendship of sisters and the importance of women helping women to achieve their goals in education. She has served as treasurer and president of Chapter AJ, cochairman of the 2013 Convention of Ohio State Chapter and on the Ohio Scholarships Committee, 2014-2016. 

Jane is truly honored and humbled to serve on the Executive Board. She is looking forward to the challenges and rewards that this position will bring as well as the opportunity to meet and work with sisters from all over the state of Ohio.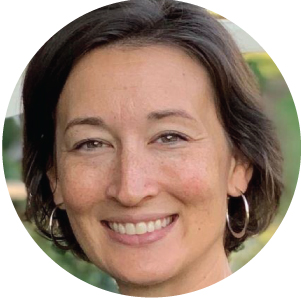 Kristen Gebhardt
Kristens Gebhardt 

 Kristen and her husband, Doug, live in Warren, OH, with their two children, Elliot and Avery, and their dog, Scout. Her parents are Chuck and Sue Baker, EE/OH. Her sisters and their families are Deanna Andamasaris, EE/OH, brother-in-law Bill, nieces Sydney and Ryley; and Julie Lintz, JL/TX, brother-in-law Wade, nephew Wyatt, and niece Paisley. 

In 2000, Kristen was initiated into Chapter EE, Warren. She transferred to Chapter Q, Cleveland Heights, for 6 years and then transferred back to Chapter EE in 2009. Between the two chapters, Kristen served as president, vice-president, recording secretary, corresponding secretary, chaplain, and guard. Kristen was honored to serve Ohio State Chapter as STAR Scholarship Chairman for 2 years and then on the Ohio Scholarships Committee for 3 years. She has attended 9 Ohio State Chapter Conventions and 3 Conventions of the International Chapter. 

Kristen's favorite P.E.O. memory is the 2019 International Convention in Des Moines when her mom served as president. Seeing the arena filled with thousands of P.E.O.s, hearing the voices of the beautiful choir that sang, and watching her family enter the arena was an overwhelmingly wonderful experience. 

Graduating with her B.S. from Miami University in Speech Pathology and Audiology and her M.A. from Case Western Reserve University in Communication Disorders, Kristen has worked as a speech-language pathologist in elementary school buildings primarily with low-incidence populations for most of her career. Professionally, she holds a Certificate of Clinical Competence from the American Speech-Language-Hearing Association, a License from the Ohio Board of Speech Pathology and Audiology, and a Pupil Services License from the Ohio Department of Education. 

In her community, Kristen serves the Howland Community Scholarships Foundation, which awards scholarships to Howland High School seniors, as the Standards Coordinator and Foundation Honoree Chairman. She also serves as treasurer for the Howland Achievement Hall of Fame, an organization that recognizes members of the Howland Schools Community for their outstanding achievements. Kristen is trained as a tutor for the Barton Reading and Spelling System, and she volunteers in her school district to help elementary students with dyslexia. Kristen served as president of the Parent-Teacher Organization for 4 years, organizing and overseeing many events, her favorite being the Grandparents' Breakfast. She served for 9 years on the Howland United Methodist Christian Preschool Board at her church, chairing the fundraising committee and organizing large events such as Night of the Arts. Also at her church, Kristen has worked with the children's music program. 

Kristen is blessed with the support of her Chapter EE Sisters and her family members who are P.E.O.s…besides her mom and 2 sisters, her grandma Doris Snoddy, AP/OH; aunts Jan Baker, BB/OH, and Debbie Underwood, AP/OH; and cousins Molly Meister, BB/OH, and Tammy Barton, AP/OH! 

Kristen loves the history and traditions of P.E.O. She wants to provide leadership to our Ohio chapters to continue growing their membership, financial giving, and support of scholarship recipients.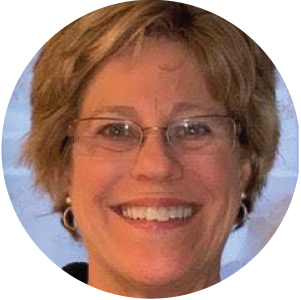 Julie Brooks
 

Julie Brooks

 

Julie Brooks is a member of Chapter BE, Sandusky. She was initiated into the chapter in 1979, at the age of 25. During her 41 years as a member of BE, Julie has served seven terms as president, two terms as vice president, one term as recording secretary, and one term as corresponding secretary. She has been a delegate to the Convention of International Chapter twice and has also served on Ohio State Chapter's Cottey College committee. Julie's mother, also a P.E.O. since the age of 25, is celebrating her 65th year as a P.E.O. She is currently a member of Chapter WN, Temecula, California. 

Born in Scotia, New York, and raised in Erie, Pennsylvania, Julie graduated from Kent State University with a B.A. in English in 1976 and a master's degree in library science in 1977. 

Julie retired in 2014, after serving as Library Director, Sandusky Library for 37 years. While there, she transitioned the staff from manual typewriters to computers, from LPs to downloaded music, and from a building of 11,000 square feet to 62,000 square feet! 

In 2014, Julie was named a Paul Harris Fellow by the Sandusky Rotary. In 2017, she chaired the 2017-2019 Capital Campaign for the Humane Society of Erie County while serving as Secretary of the Board. She raised over $450,000 for an addition that doubled the size of the shelter. 

Julie and her husband, Ron, a retired BSN, Stein Hospice, live in a century home in Sandusky with three rescue cats, AllieCat, Emma, and Lucy; a 9-year-old miniature schnauzer named Kate, a one-year-old Standard Poodle named Dewey, and a recently rescued 8-year-old Standard Poodle named Bentley. 

Julie's hobbies include the fiber arts of knitting, spinning, and needlepoint. She and her husband enjoy camping along the Vermilion River in their summer 40-foot house trailer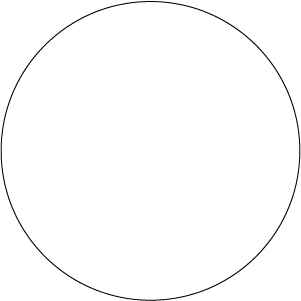 Beth Cox
Beth Cox 

Beth was born in Cincinnati, Ohio. She has been married to her husband Larry for 13 years and theyare the parents of nine-year-old triplet sons: Luke, Jake, and Ryan. Beth is most passionate about raising her sons to be responsible, loving citizens of the world. They are her true life's work.

Beth's favorite movie is Love Actually. 

Beth's favorite book is Three Cups of Tea by Greg Mortenson. 

Beth's hobbies include reading, watching movies, and attending her sons' "games." 

Five people Beth would invite to her next dinner party include her husband, Milton Hershey, Colin Firth, David Croton (a former boss), and her Mom. 

One thing you might not know about Beth is that in her previous professional life, she was one of a handful of female vice presidents for an international company that manufactured electrical hardware. 

Beth wishes that she had endless amounts of time and energy so she could complete everything she wants to do in a day.