Meet Your 2022-2023 Executive Board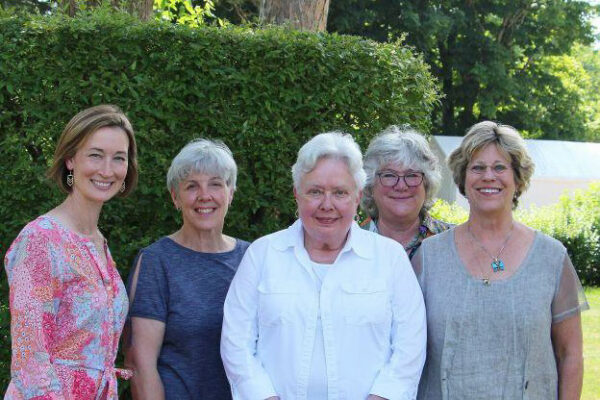 Left to right: Kristen Gebhardt, Organizer; Katie Osborne, Treasurer; Jane Koch President; Deb Schirm, Secretary; Julie Brooks, Vice President.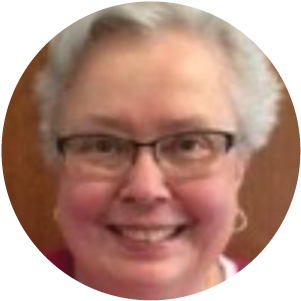 Jane Koch
Jane Koch

Jane Koch is a member of Chapter AJ, Cuyahoga Falls. She was born in Lima, Ohio and grew up in Delphos. Jane graduated from Capital University with a B.A. in Education and began teaching junior high mathematics in Cuyahoga Falls in 1970. She remained in the Cuyahoga Falls City School system for 31 years and became a high school unit principal for her last 14 years. Upon retirement from public education she became the Director of Gift Based Ministry at St. Stephen Lutheran Church and then a vision therapist at Grant Vision Care. 

Jane adopted her daughter, Amanda, from El Salvador and sadly lost her three years ago to a drug overdose. However, she has been blessed with two grandchildren, Victor who is 22 and Gabriella who is 21. They live in Colorado with their father. 

Always active in church activities, Jane has served as ministry chair for Witness and Fellowship as well as president of the St. Stephen congregation on three separate occasions. She has worked with young adults to prepare meals for a youth program in Akron. Being grounded in an active Christian faith has been a vital part of her life and has helped tremendously in many decision-making situations. Jane also enjoys golf, reading (especially historical novels) and attending live theater productions. 

In 2003 Jane was invited by a teaching colleague to become a member of P.E.O. From the beginning P.E.O. has had great importance and significance for her. She has enjoyed the friendship of sisters and the importance of women helping women to achieve their goals in education. She has served as treasurer and president of Chapter AJ, cochairman of the 2013 Convention of Ohio State Chapter and on the Ohio Scholarships Committee, 2014-2016. 

Jane is truly honored and humbled to serve on the Executive Board. She is looking forward to the challenges and rewards that this position will bring as well as the opportunity to meet and work with sisters from all over the state of Ohio.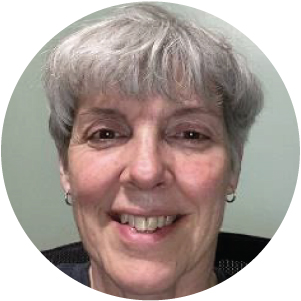 Katie Osborne
Katie Osborne

 

The foundation for Katie accepting the nomination as Treasurer on the Ohio State Executive Board began long before she was born! Both of her grandmothers were proud Iowa P.E.O.s. Her maternal grandmother skated on the Iowa Wesleyan campus in Mt. Pleasant and, as a third generation sister, married her grandfather in the P.E.O. Memorial Library. Their daughter, Katie's mother Claire Klopp, celebrates 70 years in the P.E.O. Sisterhood that includes 55 of them actively serving Ohio in many capacities on both the local and state level. 

Katie and her sister Mindy (IX\IL) were both initiated into their mom's beloved Chapter BK, becoming 5th generation descendants, and this marks Katie's 49th year sharing BK. Mindy has served Illinois in her local chapter and at the state level on both the Finance Committee and currently as head of the Nominating Committee. Claire and Katie have regularly attended Ohio State Conventions where Katie was sometimes her chapter delegate. In addition, Katie served three years on Ohio Scholarships, was State Historian, attended Convention of International Chapter both as a delegate and visitor, worked on a Convention Steering Committee, held numerous offices in her chapter, and presently serves as Membership Chair. 

In her early years Katie lived in five states and saw much of the U.S. before settling in Cuyahoga Falls during middle school. She graduated from Bowling Green State University with a Bachelor of Science in Education and spent five years teaching in the Bedford City Schools before moving to Akron to raise Abby (EO\OH-nonresident), Christopher, Kyle, and Kevin. After returning to teach 3rd and 4th grade in the Akron Public Schools Katie met her husband Dave, who was the Treasurer of Manchester Local Schools and held the elected position of Clerk of Jackson Township. Twenty years ago, their marriage blended the two families with the addition of his four children Celeste, David (deceased), Mandy, and Brian. As of June 11, of this year, seven of their children will have married (daughter-in-law Erin is David's widow). These families and their 17 grandchildren are spread across the United States! 

Dave and Katie love their full life! Together they enjoy sharing time with family, traveling, cheering Cleveland baseball (especially at Spring Training), an occasional round of golf, and spending time with good friends over a glass of wine and game of euchre. In her free time, she loves being part of her BK small groups, working out, doing jigsaw puzzles, playing games, cooking, and reading. 

P.E.O. continues to grow more important to Katie as she goes through the seasons of her life, seeing the ways it impacts so many women in so many ways. She's excited for the future as she watches her daughter and three nieces (6th generation members) raising daughters who may someday continue the incredible legacy of our seven Founders, extending our Sisterhood's reach in ways they could never have imagined!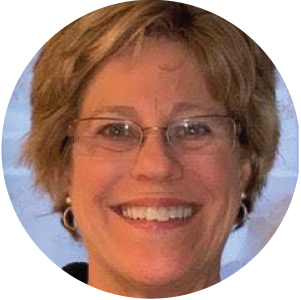 Julie Brooks
 

Julie Brooks

 

Julie Brooks is a member of Chapter BE, Sandusky. She was initiated into the chapter in 1979, at the age of 25. During her 41 years as a member of BE, Julie has served seven terms as president, two terms as vice president, one term as recording secretary, and one term as corresponding secretary. She has been a delegate to the Convention of International Chapter twice and has also served on Ohio State Chapter's Cottey College committee. Julie's mother, also a P.E.O. since the age of 25, is celebrating her 65th year as a P.E.O. She is currently a member of Chapter WN, Temecula, California. 

Born in Scotia, New York, and raised in Erie, Pennsylvania, Julie graduated from Kent State University with a B.A. in English in 1976 and a master's degree in library science in 1977. 

Julie retired in 2014, after serving as Library Director, Sandusky Library for 37 years. While there, she transitioned the staff from manual typewriters to computers, from LPs to downloaded music, and from a building of 11,000 square feet to 62,000 square feet! 

In 2014, Julie was named a Paul Harris Fellow by the Sandusky Rotary. In 2017, she chaired the 2017-2019 Capital Campaign for the Humane Society of Erie County while serving as Secretary of the Board. She raised over $450,000 for an addition that doubled the size of the shelter. 

Julie and her husband, Ron, a retired BSN, Stein Hospice, live in a century home in Sandusky with three rescue cats, AllieCat, Emma, and Lucy; a 9-year-old miniature schnauzer named Kate, a one-year-old Standard Poodle named Dewey, and a recently rescued 8-year-old Standard Poodle named Bentley. 

Julie's hobbies include the fiber arts of knitting, spinning, and needlepoint. She and her husband enjoy camping along the Vermilion River in their summer 40-foot house trailer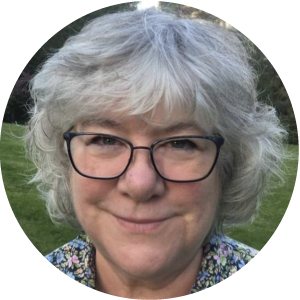 Deb Schirm
Deb Schirm

Deb Schirm was introduced to P.E.O. by several women from her church and was initiated into Chapter DU, Chardon in May of 1991. She remembers the first time she read the Objects and Aims and how right the words felt in her heart. Her first state convention was 1993, and she has only missed a few since then. She was honored to serve as delegate for Chapter DU at Convention of International Chapter in 1995 and 2019. A true convention fan, she also co-chaired the 2004 Ohio State Convention at which Sue Baker presided. She has held every chapter office except guard and chaplain, including several terms as treasurer. She represented Chapter DU as a member of the Cleveland Reciprocity Board from April of 2014 through March of 2018. She was chairman of the state STAR Scholarship in 2013-14. 

Deb is originally from south Georgia and is the oldest of five sisters. She earned a B.S. in Business Administration from Georgia Southwestern University in 1981. She met her BIL, Gordon, in Americus, Georgia and they were married in 1985. They soon returned to his native northeast Ohio, and Deb learned to cross country ski and became the office manager for his family business, a corrugated box factory in Middlefield, Ohio. They do not have children, but enjoy their roles as aunt and uncle to five nieces and three nephews. They live near Kirtland, Ohio with a mini-Australian shepherd named Maggie and a very friendly orange cat named Mustard. 

In addition to her commitment to P.E.O., Deb is active in her church lay leadership, currently serving a third (thankfully non-consecutive) term as moderator. Her favorite duties aside from that are arranging altar flowers and weeding the Memorial Garden. She enjoys almost all the domestic arts, which might surprise her friends from college, who would probably remember her as a "women's libber" and the first president of the N.O.W. group in Americus back in the early 80's. She wonders sometimes where all the time flies but is thankful that most of the things on her to-do list are things she would choose again—especially P.E.O.!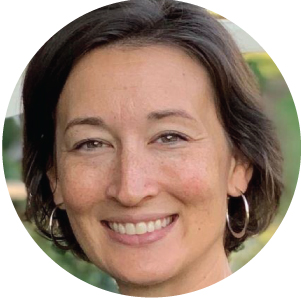 Kristen Gebhardt
Kristens Gebhardt 

 Kristen and her husband, Doug, live in Warren, OH, with their two children, Elliot and Avery, and their dog, Scout. Her parents are Chuck and Sue Baker, EE/OH. Her sisters and their families are Deanna Andamasaris, EE/OH, brother-in-law Bill, nieces Sydney and Ryley; and Julie Lintz, JL/TX, brother-in-law Wade, nephew Wyatt, and niece Paisley. 

In 2000, Kristen was initiated into Chapter EE, Warren. She transferred to Chapter Q, Cleveland Heights, for 6 years and then transferred back to Chapter EE in 2009. Between the two chapters, Kristen served as president, vice-president, recording secretary, corresponding secretary, chaplain, and guard. Kristen was honored to serve Ohio State Chapter as STAR Scholarship Chairman for 2 years and then on the Ohio Scholarships Committee for 3 years. She has attended 9 Ohio State Chapter Conventions and 3 Conventions of the International Chapter. 

Kristen's favorite P.E.O. memory is the 2019 International Convention in Des Moines when her mom served as president. Seeing the arena filled with thousands of P.E.O.s, hearing the voices of the beautiful choir that sang, and watching her family enter the arena was an overwhelmingly wonderful experience. 

Graduating with her B.S. from Miami University in Speech Pathology and Audiology and her M.A. from Case Western Reserve University in Communication Disorders, Kristen has worked as a speech-language pathologist in elementary school buildings primarily with low-incidence populations for most of her career. Professionally, she holds a Certificate of Clinical Competence from the American Speech-Language-Hearing Association, a License from the Ohio Board of Speech Pathology and Audiology, and a Pupil Services License from the Ohio Department of Education. 

In her community, Kristen serves the Howland Community Scholarships Foundation, which awards scholarships to Howland High School seniors, as the Standards Coordinator and Foundation Honoree Chairman. She also serves as treasurer for the Howland Achievement Hall of Fame, an organization that recognizes members of the Howland Schools Community for their outstanding achievements. Kristen is trained as a tutor for the Barton Reading and Spelling System, and she volunteers in her school district to help elementary students with dyslexia. Kristen served as president of the Parent-Teacher Organization for 4 years, organizing and overseeing many events, her favorite being the Grandparents' Breakfast. She served for 9 years on the Howland United Methodist Christian Preschool Board at her church, chairing the fundraising committee and organizing large events such as Night of the Arts. Also at her church, Kristen has worked with the children's music program. 

Kristen is blessed with the support of her Chapter EE Sisters and her family members who are P.E.O.s…besides her mom and 2 sisters, her grandma Doris Snoddy, AP/OH; aunts Jan Baker, BB/OH, and Debbie Underwood, AP/OH; and cousins Molly Meister, BB/OH, and Tammy Barton, AP/OH! 

Kristen loves the history and traditions of P.E.O. She wants to provide leadership to our Ohio chapters to continue growing their membership, financial giving, and support of scholarship recipients.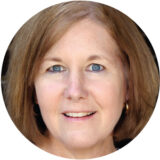 Beth Cox
Beth Cox 

Beth was introduced to P.E.O. when she overheard 2 sisters discussing the possible formation of a new chapter in Mason, Ohio. She loved the idea of joining a sisterhood that supported women's education so a short time later she agreed to help with start-up activities for Chapter FH and formally became a member of P.E.O. at the organization of that chapter in 2006. She has served in a variety of leadership positions in her local chapter including Vice President, Treasurer, Recording Secretary, and Corresponding Secretary. She was chosen as the first Executive Assistant to the Treasurer in the State of Ohio at the inception of the position in 2013 and has enjoyed the challenges associated with building the job from the ground up. Additionally, she feels fortunate for the opportunity to work closely with all the members of the State Board and Finance Committee. 

In addition to her P.E.O. position, she currently works for a large private school in Cincinnati responsible for billing and collecting tuition and general accounting duties. In her past professional life, she worked in the electric and natural gas industries including positions as the Vice President for the U.S. subsidiary of a French manufacturer of electrical hardware and Lead Salesperson for a regional supplier of natural gas. 

Beth and her husband Larry are the proud parents of triplet boys, Luke, Jake, and Ryan who are in high school. In her spare time, she enjoys traveling, baking, binge-watching her favorite tv shows, and spending time with her large extended family.